Nowadays, every organisation works in the cloud in some way. As the company grows, these cloud environments become more complex and it takes more and more time to structure and oversee their use. With cloud management from PIT Pro, we take responsibility for managing the entire cloud environment.
"CLOUD MANAGEMENT BY PIT PRO MEANS USING TECHNOLOGY IN OPTIMAL FORM"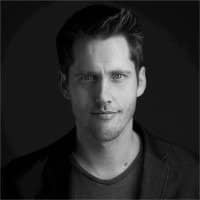 No worries about your cloud environment
If you have become interested in outsourcing the management of your cloud environment to a reliable IT partner, you can contact us via 020-2611450 or contact@pitpro.nl
Cloud management includes the following activities:
Setting up rights per user
Monitor possible updates/improvements
Remote support with errors
Management of users with server access
Complete backup management incl. verification
NOT CONVINCED YET?
WE ARE GLAD TO EXPLAIN PERSONALLY WHAT WE CAN MEAN FOR YOUR ORGANISATION! It pays off to monitor and proactively manage your IT infrastructure. With Managed Services you securely house all IT matters at PIT Pro. Everything is monitored 24/7, including backups of all servers, computers, laptops and devices. You can always contact us for support, issues or advice.
Contact us now